Welcome To Your New, Fully Optimized Flooring Website
Shaw is partnering with Roomvo, the world's leading visualizer.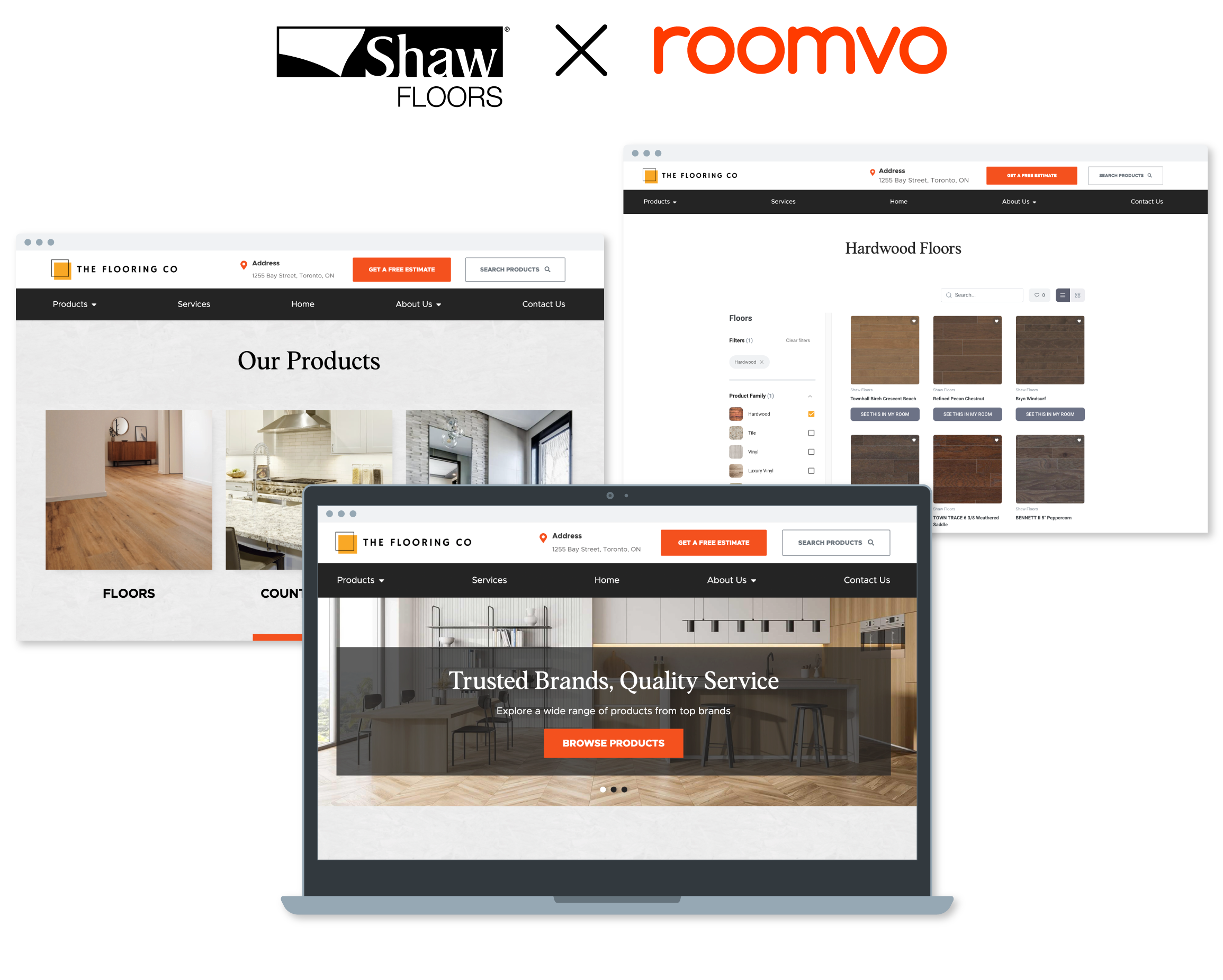 Increase customer engagement and drive conversions with the world's leading visualizer
We're excited to announce that Shaw is partnering with Roomvo, the flooring industry's most popular visualization tool.
We'll be discontinuing the Shaw Web Studio program as a result of this partnership, but the switch to Roomvo is quick and easy. In just a few simple steps, you can opt in to Roomvo and enjoy a new, modern site at the same monthly price of $150/month as a Shaw Web Studio customer, with no set-up fee or additional cost.
Roomvo Sites are designed with accessibility in mind. This includes features that make it easier for screen readers and assistive technologies to interpret web pages, as well as simplify management of theme colors & contrast, and more.
We're driven to help you grow your business by improving the shopping experience for your customers, and switching to Roomvo is the perfect next step.
Professionally Built Websites, Made For Flooring Dealers
See What Other Dealers Are Saying About Roomvo
"My business has increased by over 50 percent. With our new website we can do so much more. I've picked up new interior designer contracts as well as a few homeowner association accounts. My residential clients love it, and they refer me to new clients even more! This is all due to the ease of the product listing and Roomvo tool."
—Brenda Petrakos, BFC Design
"This technology engages consumers and designers like nothing we've seen before. The ease of use and lifelike results speed up the selection process and generate excitement in the end user, which translates into quickly closed sales."
—Danny Harrington, VP Marketing, Galleher